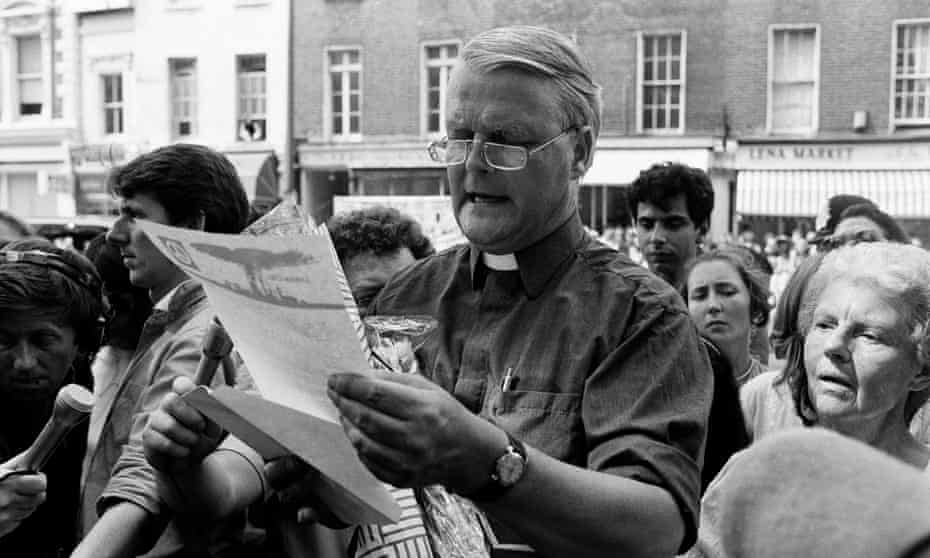 Bruce Kent at a CND demonstration in Hyde Park in 1983. He was a vocal critic of then-prime minister Margaret Thatcher's defence policy. Photograph: Mirrorpix/Getty Images
The IAWM (Irish Anti War Movement) condemns the Taoiseach's comments in the European Parliament on Wednesday, that Ireland would not need to hold a referendum to join NATO. It is, he tells us, a policy decision of the government.
The IAWM believes such statements from our Taoiseach are both rash and foolish. The Taoiseach may be of the opinion that we need to 'reflect' on our military neutrality, but the majority of Irish people do not agree.
26 May 2022, WYNN'S HOTEL, DUBLIN 1.                     
Russia is now waging a horrific war against Ukraine. I don't think anyone is optimistic about how it will end. But it will end. Ukraine is now awash with weapons and destruction but there is going to have to be a ceasefire and a negotiated settlement.