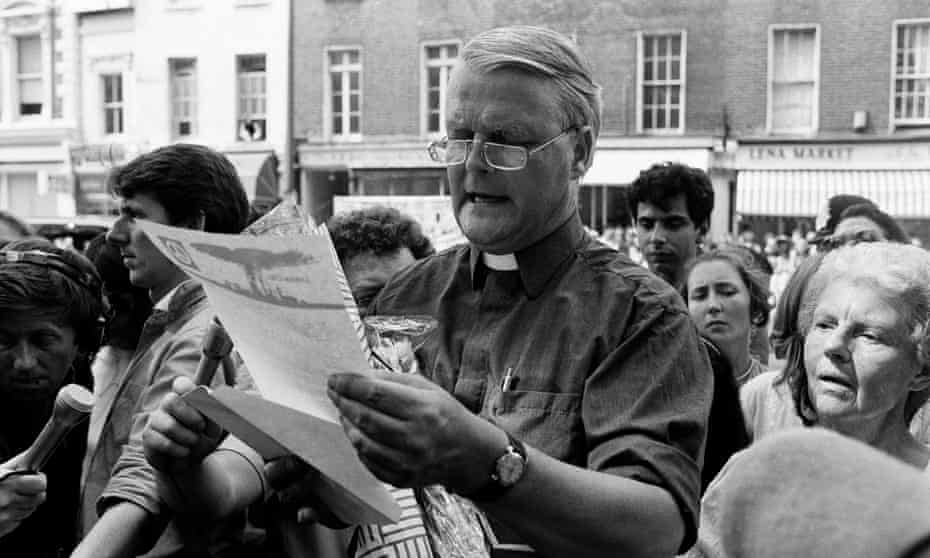 Bruce Kent at a CND demonstration in Hyde Park in 1983. He was a vocal critic of then-prime minister Margaret Thatcher's defence policy. Photograph: Mirrorpix/Getty Images
Bruce Kent, the renowned political activist and retired Roman Catholic priest, has died aged 92 after a short illness, his family have announced.
Tributes have been paid to the vice-president for the Campaign for Nuclear Disarmament (CND) who died on Wednesday.
https://www.theguardian.com/world/2022/jun/09/bruce-kent-tributes-paid-as-peace-campaigner-dies-aged-92