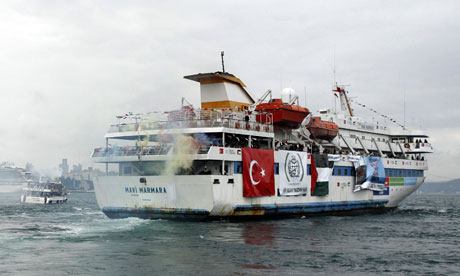 guardian.co.uk, Friday 4 June 2010 22.00 BST
The nine victims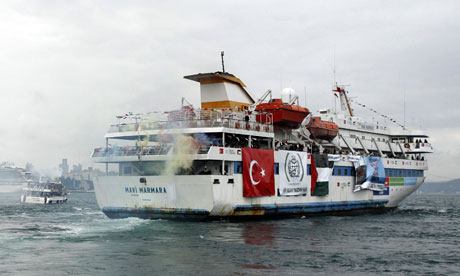 guardian.co.uk, Friday 4 June 2010 22.00 BST
The nine victims
Cengiz Alquyz, 42 – Four gunshot wounds: back of head, right side of face, back, left leg
Ibrahim Bilgen, 60 – Four gunshot wounds: right chest, back, right hip, right temple
Cegdet Kiliclar, 38 – One gunshot wound: middle of forehead
Furkan Dogan, 19, Five gunshot wounds: nose, back, back of head, left leg, left ankle
Sahri Yaldiz – Four gunshot wounds: left chest, left leg, right leg twice
Aliheyder Bengi, 39, Six gunshot wounds: left chest, belly, right arm, right leg, left hand twice
Cetin Topcuoglu, 54 – Three gunshot wounds: back of head, left side, right belly
Cengiz Songur, 47, One gunshot wound: front of neck
Necdet Yildirim, 32, Two gunshot wounds: right shoulder, left back
The autopsy results released today by the Turkish authorities after the Israeli attack on the Gaza flotilla reveal in chilling detail the intensity of the military force unleashed on the multinational convoy.
Each of the nine victims on the Mavi Marmara in international waters off the coast of Israel in the early hours of Monday morning was shot at least once and some five or six times with 9mm rounds.
The results also reveal how close the fighting was. Dr Haluk Ince, chair of Turkey's council of forensic medicine (ATK), said: "Approximately 20cm away was the closest. In only one case was there only one entrance wound. The other eight have multiple entrance wounds. [The man killed by a single shot] was shot just in the middle of the forehead with a distant shot."